Uh oh! Something went wrong with this request
If this problem continues, please reach out to a Sandy Hook Promise admin for assistance. Thank you for your patience.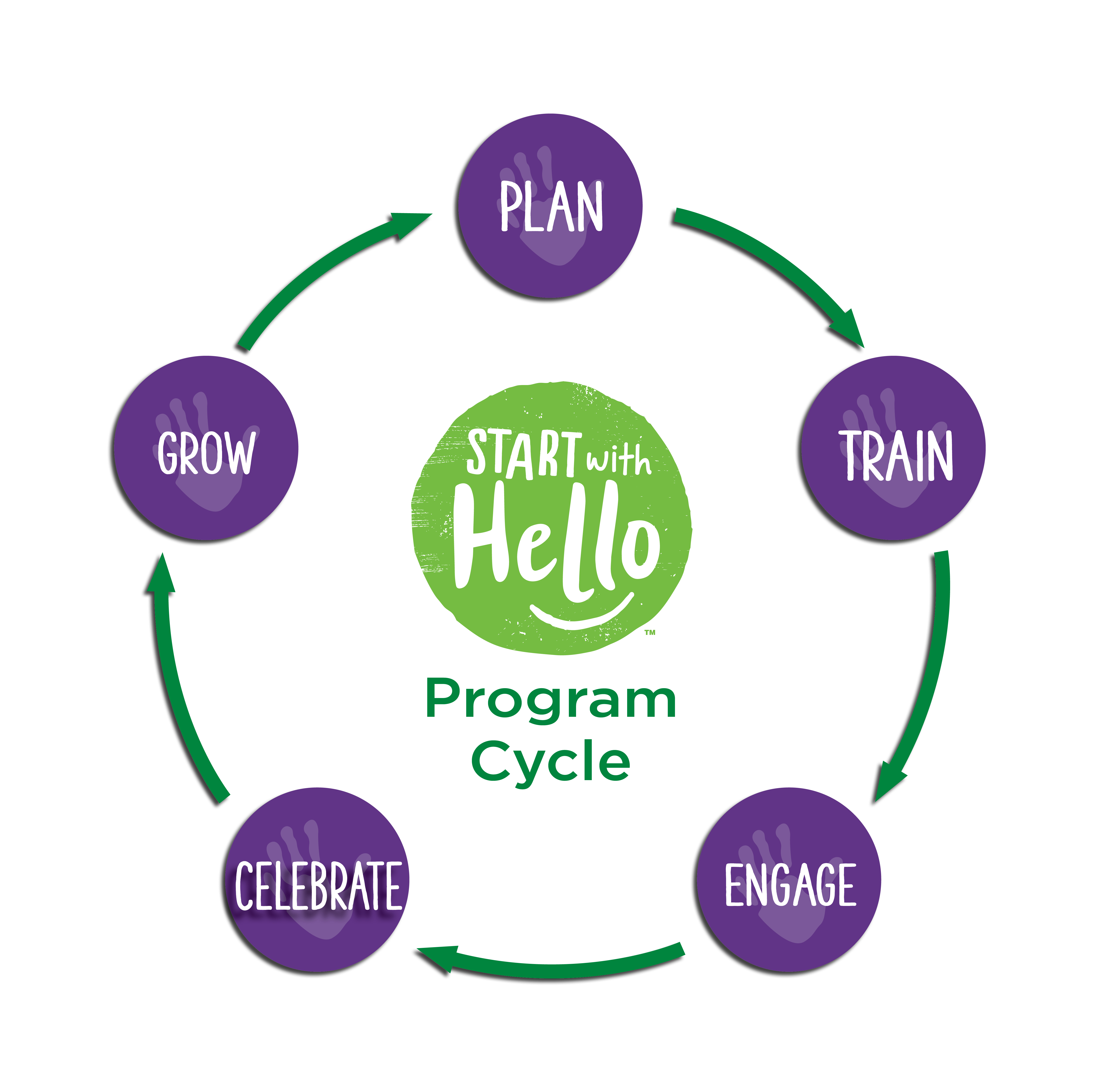 Stage 1
Stage 1 is to Plan. Use our planning documents to prepare for the Train, Engage, and Celebrate stages of the of program cycle.
Stage 2
Stage 2 is to Train. Train students using the Start With Hello presentation. A DIY version and a digital version are available.
Stage 3
Stage 3 is to Engage. Engage students in interactive lessons, activities, and strategies that will deepen their understanding of the Start With Hello message.
Stage 4
Stage 4 is to Celebrate. Celebrate the Start With Hello message with a Spirit Week that galvanizes educators and students.
Stage 5
Stage 5 is to Grow. Grow the Start With Hello message by organizing students and educators to reflect on the program's successes as well as how to increase the breadth and depth of the Start With Hello program in the future.